June 29th, 2012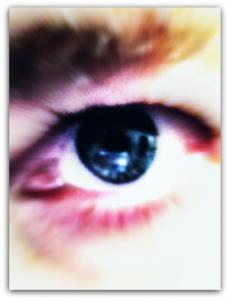 One of the many gifts that photography keeps on giving me is the opening and widening of my eyes, both in the literal and the figurative sense. What I continue to be amazed by is how experiences that have been part of my life for nearly all of my life, can suddenly feel so new. Even something as taken for granted as a road trip where I'm the passenger, becomes a completely different kind of journey where the destination truly is not the point at all.

A trip to nearby, scenic Santa Fe, NM, offered me an entirely new perspective on seeing through a car window. Even though these images, some of them captured along the famed "Turquoise Trail," are far from technically perfect (not that I would claim any of mine are yet), they still bring me joy for the ways they changed the way I think about 'sightseeing'. One of them, "Blue Pisces" was also the first photograph that I ever sold.

I've always enjoyed travel but now it means so much more than getting somewhere. This trip was a trip in the best sense of the word. I hope you'll enjoy what I saw along the way . . .